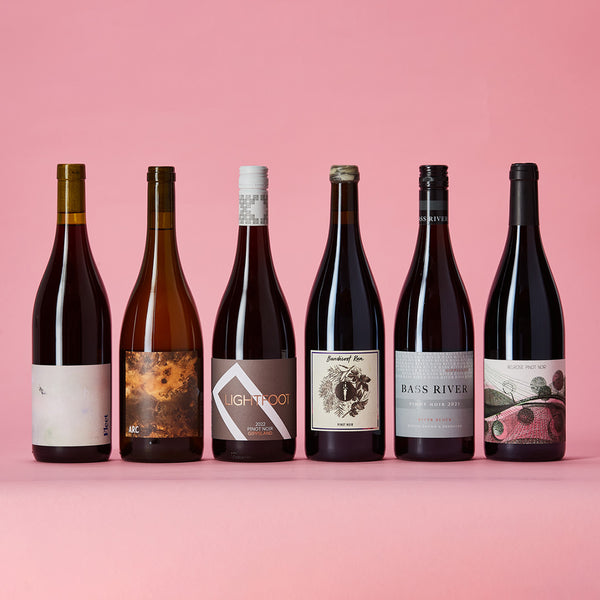 Welcome to Gippsland
To quote winemaker Patrick Sullivan, 'its as if they got to Warragal and said "lets just call everything from here Gippsland" and he's right.
This is as much a zone rather than a region and can basically fit in all other Victorian wine regions in it. Yep, it's massive. 
To describe what a typical "Gippsland Pinot Noir" is near impossible. 
So, in this month's box you have examples from three sub zones to help get your eye in.  
Throughout the month we'll also be sharing a heap of stories, videos, maps and more (on the website and socials) plus hear directly from the movers and makers themselves to get you even more pumped.
We hope these insights encourage you to further explore the region and, even better, plan some time in the region itself.

For you don't just visit Gippsland, you LIVE IT!
WANT SOME TUNES TO MATCH YOUR WINES?
Well, we asked the movers and makers of the below wines to pick a song to listen to on the way their vineyard and one as you leave.

The result?
Regardless of music preference, it's always a fascinating insight into the makers minds and style.

And this playlist is exactly that.

It certainly takes you on a journey!

THE PLAY LIST ORDER

Each Winery chose two tracks each (in order of listening!

Fleet
To Never Forget the Source - Sons of Kemet
pour up - Yaya Bey, DJNativesun

ARC
Can't do without you - Caribou
Montego Slay - People Under The Stairs 

Lightfoot
Going up the Country - Kitty, Daisy & Lewis
Wakin On A Pretty Day - Kurt Vile

Bandicoot Run
Tides - Bonobo, Jamila Woods
Nights over Egypt - The Jones Girls

Bass River
People - Soul II Soul
Shake Everything You've Got - Maceo Parker

Belrose
Lovers are Strangers - Michelle Gurevich
Clementine - Sarah Jaffe
THE WINE NOTES (3 PACK)
Fleet 'Leongatha', 2022

SOUTH GIPPSLAND

Lisa and Justin Jenkins, and their young family, have gone 'all in' on their 50 acre farm on the outskirts of Leongatha. 

While the new plantings mature, they organically farm what was Lucinda Estate just on the other side of town. Bloody hard work, perseverance and a solid dose of sweat (and occasional tears!) is paying off with them producing some truly exceptional South Gippsland Pinot Noir. Bright, ethereal, deep red fruited, gently structured and so damn approachable.

This wine has just been bottled in time for this shipment so be patient and let it open up over a quiet afternoon or dinner with a loved one.
PS In even better news, these hospitality veterans have plans to open a cellar door on the property later in the year. Bring it!

I: @fleet_wines

ARC Rosé, 2022

BAW BAW

As Jess and James Audas say on their website, A.R.C or A Random Collection was founded in 2017 after musings and dreams from a previous life working restaurant floors. They are both hospitality legends and bring that fastidious attention to detail (and more) with them in the wonderful wines they farm and craft. The adige "let the fruit do the talking" is certainly the way here with native yeasts, hands off winemaking, no additions to the order of the day for their Baw Baw Shire vineyard. We were lucky enough to grab this rose. The wines are in very limited supply so if you seem out in the wild, grab them while you can. In the meantime, just try and drink this without a smile on your face.

I: @arcwines

Lightfoot, 2022

EAST GIPPSLAND

When Rob and Tom LIghtfoot tell you 'its all about the vineyard', they're right. When you next make the trip to the Gippsland Lakes area (East), and stop off at their cellar door, you'll see exactly what they mean. Perched above the fertile plain of the Mitchell River, the Terra Rossa over ancient limestone soil was the catalyst for the Myrtle vineyard which was planted in 1995. Rob & Tom took over operations from their parents in 2007 along with Alastair Butt who looks after the winemaking to this day. Expect a slightly darker fruited Pinot Noir here backed by a refreshing savoury edge. Moorish indeed and heck, with fancy snags, or lamb shoulder, on the BBQ, the bottle never lasts long. 

I: @lightfootgippsland
THE WINE NOTES (6 PACK)
Bandicoot Run, 2021

BAW BAW

In the end, it was wine that won. Perhaps it was the summers in the vineyards, in between studying and working in architecture, or the call to connect more with the land, but for Al and Adriana, it became a place to call home. Purchased by Al's 'old man' in 90s, what was once a dairy farm has become a thriving and biodiverse property. Both of them have expanded the original, humble plantings to now 7 odd acres, all organically farmed. Pinot Noir dominates (good news here!) and with each vintage, these wines aren't just getting better and better. The pinot noir will really draw you in and trigger your curiosity. Simple put, watch this space. There is so much more to come here. 

Side note, Al also makes incredible hand crafted knives which are simply stunning. Check them out at @wren_knives

I: @bandicoot_run

Bass River 'River Block', 2021

SOUTH GIPPSLAND

Surrounded by, funnily enough, the Bass River, the Butera family has been farming this wonderful land since 1983. With southern Italian heritage, it'd be fair to say winemaking is in their blood. Frank looks after the winemaking and has just been nailing it. We first met the wines properly at the first Tokyo Pinot Palooza where it took out the Peoples Choice award. Nice debut indeed! The hits have kept on coming and this pinot is no exception. There is a gentleness to the wine here with loads of bright, fragrant red fruit with a super fine backbone and drive. 

I: @bassriverwinery

Belrose Pinot Noir, 2021

Tucked away in Dumbalk, lies the picturesque Belrose vineyard. 100% pinot noir, it was planted in 1991 and since 2009, it has been home to the wonderful Lana Stevanovic. Rolling green hills, incredible sun sets, there are worse places in the world. Whilst the Belrose brand has been around for some time, you'd be forgiven for it not being front of mind. But much like the region itself, its time to start taking note. 

The wine is now made by close friend Neil Hawkins, (The Wine Farm) who's fastidious attention to detail, and organic farming practices, means you really get to see the vineyard's tenacious character; dark fruited, full flavoured, bold yet so darn seductive. So take your time here. Let it open up. Perhaps while watching the sun set from Lana's tiny home overlooking the vineyard. You with us?

I: @belrose.wine
---
Don't miss out on this box. Many of the wines are in very limited supply and difficult to procure
---
This product is unavailable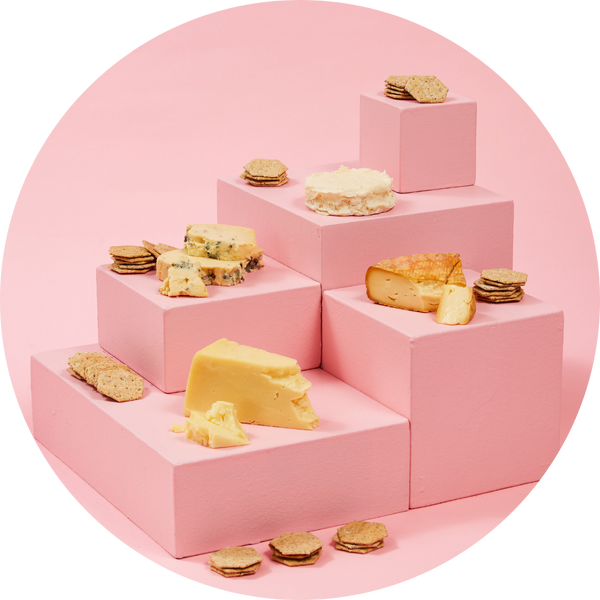 CELEBRATING GIPPSLAND AT THE MOULD CHEESE COLLECTIVE
Our sister event, Mould Cheese Collective, is celebrating all Gippsland this month as well featuring Butterfly Factory, Maffra, Prom Country & Tarago River.
Plus, you can add drinks from Gurneys Cider, Sailors Grave Brewing and Loch Distillery!
Go one, go the full #GIPPSTER
FROM $70 ( + shipping)