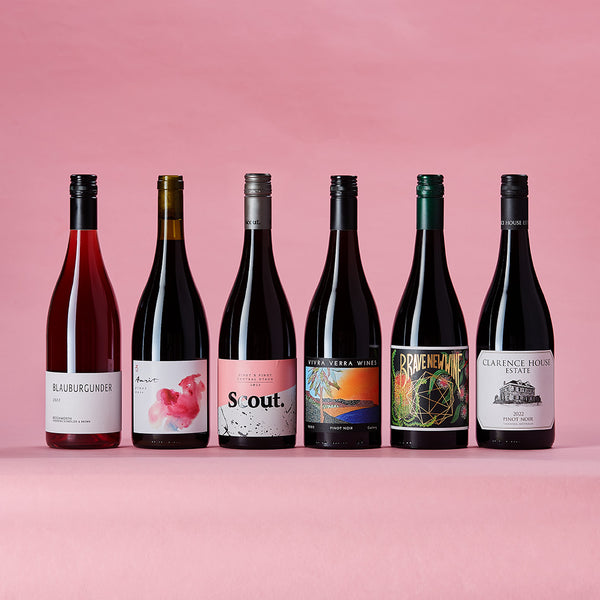 Women In Wine
Hi There! I'm Rachel from team Revel and I'm taking over from Dan this month as it's all about women in wine. 
So why "women in wine" this month? 
As you no doubt know, March 8th it is International women's day and the theme this year is #embraceequity. 
Equity isn't just a nice-to-have, it's a must-have. And a focus on gender equity needs to be part of every society's DNA. This is just a fact.
And when it comes to wine, and in so many industries, it is dominated by men. 
This month we wanted to take a moment to just acknowledge and celebrate the wonder women in this industry. They do not always get the recognition they deserve but deserve it nonetheless. 
Personally I believe it is a privilege to work with so many of these outstanding women. To watch them be the drivers of innovation and change, shaping it to be a better one. 
While we only have room to feature six winemakHERS this month it goes without saying there are many, many more out there and I encourage you all to seek, celebrate and champion their amazing work. 
WANT SOME TUNES TO MATCH YOUR WINES?
Well, we asked the movers and makers of the below wines to pick a song to listen to on the way their vineyard and one as you leave.

The result?
Regardless of music preference, it's always a fascinating insight into the makers minds and style.

And this playlist is exactly that.

Here is to the ladies!

THE PLAY LIST ORDER

Each Winery chose two tracks each (in order of listening!

VS&B
Tempo (feat. Missy Elliot) - Lizzo, Missy Elliot
The Healer - Erykah Badu

AVANI
Girls Just Want to Have Fun – Cyndi Lauper
Sweet Dreams (Are Made of This) - Eurythmics

Scout
In the air - (L.A.B)
Let me blow ya mind - Eve, Gwen Stefani

Vivra Vera
Phoenix – Love like a sunset Part 1
Jeff Buckley – Lilac wine

Brave New Wine 
Flowers - Miley Cyrus
Down in Mexico - The Coasters
THE WINE NOTES (3 PACK)
Vignerons Schmölzer & Brown "Blauburgunder", 2022

Waveroo Country (Beechworth, Vic)

Tessa Brown's winemaking CV is rather prolific to say the least. She is the ultimate double header being both viticulturist and winemaker. Establishing her own vineyard, with partner in wine and life, Jeremy Schmölzer, in the highest altitude part of the Beechworth GI in 2014. The wines have been quick to make a mark. 

This "Blauburgunder" (the Austrian synonym for Pinot Noir) is all about, in her words, "exploring the lightness of Pinot Noir, being refreshing with no adjunct, just pure joy and non carbonic Pinot".
Moreish is also another word we'd use. Smashable. Delightful are a couple of others as well.
We just can't get enough of it and it is a great introduction to their wine range. Seek them all. 

I: @vsandbwines

Avani 'Amrit', 2020

Boon Wurrung / Bunurong Country (Mornington Peninsula, Vic)

If you've been lucky enough to meet Shashi Singh, or even better visit her wonderful vineyard on the peninsula, you'll no doubt recall an immediate sense of calm when chatting to her; or maybe that's just us. Avani is a special place and Shashi's wines can't help but draw you in, spark your curiosity and make you want to sit still for a minute or ten and hear the story of how that wine got to your glass. 

Perhaps it's the one about how they use minimal additions in the vineyard and winery, or the tale of why they use wild yeast and don't fine or filter. Or maybe it's the yarn about her winemaking time at Bass Phillip whilst also establishing her own vineyard. Whichever one it is, just take your time. There is no rush. Just enjoy. 

I: @avaniwines

Scout, 2022

Central Otago, NZ

Sarah Adamson tells us winemaking wasn't even on her radar growing up in the 'deep south' of New Zealand. But then, as with many wine moments, her curiosity was sparked. Considering her love for science and the outdoors, winemaking just made sense. She established Scout wines in 2017 and creates delicious wines from both South Australia and Central Otago. The best of both worlds, right?
This pinot is from, you guessed it, Central Otago from two vineyards in Bannockburn and Bendigo. It also has a splash of Pinot Gris giving it a fragrant, freshness pop to create one heck of a crunchy and delicious red. 

All we can think about here is heading to the park, on a late balmy summer afternoon, the smell of the BBQ in the breeze, catching up with mates and our glasses fully charged. Another bottle please. And another. 

I: @scoutwines
THE WINE NOTES (6 PACK)
Vivra Vera Pinot Noir, 2022

Wadawurrung Country (Geelong, Vic)

Elise Bonon was born and raised in France in a little region called Bordeaux, heard of it?
With winemaking experience at many of the great houses, the yearning for travel ensued with her settling in Australia, via the USA, in 2017 where she ultimately met her partner Alistair. 

Home is now on the surf coast where she established her own brand, in 2022.  The name Vivra Verra comes from the French expression 'Qui vivra verra" meaning 'Time will tell' because she believes that time and patience are two of the most essential tools in the winemaking process. We totally get that but keeping our hands off this wine is a struggle.
From the Russells Bridge vineyard in Moorabool, the fruit was handpicked, 30% whole bunch and aged in old hogsheads. The result? A wonderful, fragrant and earthy wine all about that other french word "terroir". There is great structure to this wine and it has us fully intrigued. 

I: @vivraverrawines

Brave New Wine Pi-oui, 2021

Minang Noongar Boodja Country (Great Southern, WA)

Yoko makes some pretty darn fun and downright delicious wines from vineyards in the Great Southern region in WA. ⁠
⁠
The wines are always full of personality, and yes minimal and lo-fi (whatever that means), but the incredible labels - all Yoko original artworks - are fully amplified. They can't help but catch your eye as they're all bloody awesome. ⁠
⁠
Same can be said for the 'Pi-Oui' Pinot Noir. ⁠
Part long carbonic whole bunch, part hand destemmed whole berries with (and we quote) "many good vibes and family secrets infused as we hand rubbed the bunches for days with any available help from our parents and children".⁠
⁠
It's super bright, fragrant with a savoury edge. ⁠
Fun. ⁠Fun. ⁠ Fun. ⁠
Gimmie.⁠ Gimmie.⁠ Gimmie. ⁠

I: @bravenewwine

Clarence House Pinot Noir, 2022

Paredarerme County (Coal River, Tasmania)

Anna Pooley knows how to make damn fine Pinot Noir; the love affair sparked when getting involved with her family's first harvest on their vineyard way back when. She's since won a swag of awards, more than an armful of accolades and has worked for some of the biggest names in wine. We could spend all our time listing them (and tell you about her own wine label Bubb + Pooley), but for now, let's chat about Clarence House. 

Anna has worked on this historical site since 2015 to regenerate and manage the vineyard organically, with a focus on biodiversity, to really amplify the fruit potential. The results really do speak for themselves. This is a truly lovely Pinot Noir, deep and dark fruited, fresh edge and super fine structure.
Take this to your next fancy dinner party. It will reward you all. 

Note: The 2021 "Block 1" Pinot recently won the Australian Pinot Noir Challenge. 

I: @clarencehousewine
---
Don't miss out on this box. Many of the wines are in very limited supply and difficult to procure
---
This product is unavailable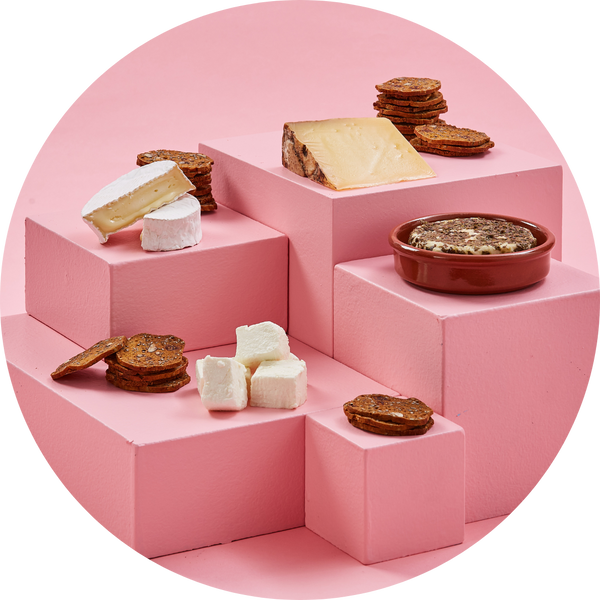 CELEBRATING WOMEN IN DAIRY AT THE MOULD CHEESE COLLECTIVE
Our sister event, Mould Cheese Collective, is joining us in celebrating the incredible women in their orbit with the entire month dedicated to Women in Dairy. This month as well featuring Dreaming Goat, Grandvewe, Goldfields and Second Mouse Cheese
FROM $70 ( + shipping)